FBAR Penalties: When it comes to FBAR Penalties and the IRS, there are many key issues, including Willful vs. Non-Willful, Penalty Waivers, and Abatement. There are also many complexities involving how the Internal Revenue Service determines the assessment. Ever since the IRS made Foreign Accounts Compliance a key enforcement priority, FBAR Penalties have been on the forefront of offshore penalty issuance (generally) and offshore account compliance (specifically). Before determining whether a person qualifies for the Streamlined Program, it is important for them to assess their own penalty situation. Therefore, we will provide a summary of how an FBAR Penalty is determined, with an emphasis on:
Willful
Non-Willful
Waiver
Abatement
FBAR Penalties
FBAR Penalties are complex, in part because of the FBAR reporting rules in general. First, FBAR (Foreign Bank Account Reporting) did not originate with the IRS or U.S.C. Title 26.  The FBAR is technically referred to as FinCEN Form 114. FinCEN is the Financial Crimes Enforcement Network, and the FBAR was developed by FinCEN 50-years ago. The Form was developed in accordance with "Reporting" issues, in accordance with AML (Anti-Money Laundering) and U.S.C. Title 31.
Therefore, it is important to note that the FBAR has nothing to do with tax, beyond the fact that the IRS is the organization responsible for enforcement.
The FBAR has everything to do with "reporting."
Statute of Limitations and Assessment (IRM 8.11.6)
The FBAR Statute of Limitations is 6-years. It is the same for willful and non-willful penalties. (Civil). The time to assess the penalties is 2-years.  In addition, if a person disputes the FBAR penalty, they are unable to use Tax Court as a method to fight the IRS. Rather, the individual generally must pay the amount due, and file in Federal Court, or wait to be sued, and then counter-claim.
Willful Violations (IRM 4.26.16.6.5) 
The FBAR willful penalties are tough. Not only has the IRS failed to identify a specific definition for the term willful, or develop a bright-line test — but willfulness is not limited to intent. In other words, a person can be subject to the same willfulness penalties, even if they did not have actual knowledge of the reporting (willful blindness) or lacked actual intent (reckless disregard).
The penalties are 50% maximum value of the account(s) or $100,000, whichever is higher. Therefore, absent mitigation, the minimum willful FBAR penalty is $100,000.
Non-Willful (IRM 4.26.16.6.4) 
The non-willful FBAR penalty is a bit more forgiving, but can be equally devastating depending on a filer's facts and circumstances. As with willfulness, the IRS has not strictly defined the term non-willful. The Internal Revenue Service uses a facts and circumstances test (aka 'Totality of the Circumstances') to determine non-willfulness.
There are essentially four (4) levels to the non-willful penalty:
A penalty waiver
A single $10,000 penalty for all combined violations
A $10,000 per year penalty
A $10,000 per occurrence, per year penalty (up to certain limitations)
If a person is non-willful – and meets other requirements – they may qualify for the Streamlined program, and apply to receive either a 5% penalty in lieu of the potential non-willful penalties (Streamlined Domestic) – or a complete penalty waiver (Streamlined Foreign).
Penalty Waiver & Warning Letter (IRM 4.26.16)
In some circumstances, the IRS may agree to waive the penalties with an FBAR waiver letter. This is generally handled through a reasonable cause submission, but the applicant should be sure to use experienced counsel to avoid making any missteps (U.S. vs. Agrawal). With a waiver, the IRS issues a warning letter in lieu of penalties.
Abatement of Penalties & Reasonable Cause
The FBAR abatement process is more complicated than the above-referenced scenarios. That is because with an abatement, a penalty has already been issued and the goal is to try to get the IRS to remove the penalty. As with anything in life, it is easier to avoid trouble than it is to ask for forgiveness after getting into trouble. if you have already been issued a penalty, the IRS has very strict timelines, and more often than not, the IRS has been seeking to reduce penalties to judgment – so timing is very important.
Foreign Account Amnesty
The IRS has developed various FBAR Amnesty programs to assist you with getting into compliance.
Criminal Violations
Criminal FBAR violations are not very common, but they do happen. Generally, with a criminal FBAR scenario, the first notice will be a visit from two IRS Special Agents, asking to speak with (you). Do not speak with them, and immediately contact counsel.
We Specialize in Streamlined & Offshore Voluntary Disclosure
We specialize exclusively in international tax, and specifically IRS offshore disclosure.
We have successfully represented clients in more than 1,000 streamlined and voluntary offshore disclosure submissions nationwide and in over 70-different countries. We have represented thousands of individuals and businesses with international tax problems.
We are the "go-to" firm for other Attorneys, CPAs, Enrolled Agents, Accountants, and Financial Professionals across the globe.
We are the "go-to" firm for other Attorneys, CPAs, Enrolled Agents, Accountants and Financial Professionals worldwide.
Less than 1% of Tax Attorneys Nationwide Are Certified Specialists
Our lead attorney is one of less than 350 Attorneys (out of more than 200,000 practicing California Attorneys) to earn the Certified Tax Law Specialist credential. The credential is awarded to less than 1% of Attorneys.
Recent Case Highlights
We represented a client in an 8-figure disclosure that spanned 7 countries.

We represented a high-net-worth client to facilitate a complex expatriation with offshore disclosure.

We represented an overseas family with bringing multiple businesses & personal investments into U.S. tax and offshore compliance.

We took over a case from a small firm that unsuccessfully submitted multiple clients to IRS Offshore Disclosure.

We successfully completed several recent disclosures for clients with assets ranging from $50,000 – $7,000,000+.
How to Hire Experienced Offshore Counsel?
Generally, experienced attorneys in this field will have the following credentials/experience:
Board Certified Tax Law Specialist credential
Master's of Tax Law (LL.M.)
Dually Licensed as an EA (Enrolled Agent) or CPA
20-years experience as a practicing attorney
Extensive litigation, high-stakes audit and trial experience
Interested in Learning More about our Firm?
No matter where in the world you reside, our international tax team can get you IRS offshore compliant.
We specialize in FBAR and FATCA. Contact our firm today for assistance with getting compliant.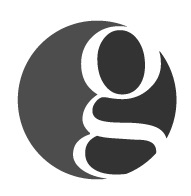 Latest posts by Board-Certified Tax Law Specialist (see all)