OVDP Lawyers: The term OVDP Lawyers is a catchall phrase used to describe a tax attorney specialist who represents clients in the different IRS Offshore Voluntary Disclosure programs. This includes traditional domestic and offshore Voluntary Disclosure (VDP), Streamlined Filing Compliance Procedures – both domestic and foreign – Delinquency Procedures, and Reasonable Cause. With the IRS taking an aggressive position on matters involving foreign accounts compliance (such as FATCA and FBAR), U.S. persons across the globe are being entangled in international reporting and offshore penalty matters.
OVDP Lawyers 
Our OVDP Lawyers specialize exclusively in IRS offshore matters. There are only a few select firms worldwide that specialize in Offshore Voluntary Disclosure. These attorneys are generally dually-licensed in Tax and Law, earned a Master's of Tax Law, and the Board-Certified Tax Law Specialist Designation.
Here are 5 important questions to ask the OVDP Lawyers you are considering hiring for an offshore voluntary disclosure case
How Many Years of Attorney & Litigation Experience does the OVDP lawyer Have?
When it comes to offshore disclosure, one of the key components is developing and executing an offshore submission legal strategy. OVDP lawyers who specialize in this area of tax and law spend countless hours assessing client facts, to develop the best plan possible under the client's specific circumstances. That is why you need an attorney with extensive experience, and a strong background in litigation and trial work.
Just working in a non-legal role for the IRS or an accounting or finance firm provides no experience to draw from when it comes to handling offshore voluntary disclosure. These smaller, less-experienced firms are notorious for submitting willful clients into the streamlined program to make a quick buck off the consumer.
Don't be misled by inexperienced counsel.
We inherit these types of cases all the time:
Does the Attorney have an Advanced Tax Law Degree?
If you are researching  OVDP lawyers, you will come across many different acronyms – enough to make your head spin. But, one of the most important acronyms is called an LL.M. or a "Master's in Tax Law." Tax Law is incredibly complex and continues to evolve. Therefore your attorney should have this advanced credential.
Is the OVDP Attorney a Board-Certified Tax Law Specialist?
The Board-Certified Tax Law Specialist credential is the top credential in tax law. Most highly-experienced OVDP lawyers will have earned this credential. It is earned by less than 1% of attorneys nationwide. The test is offered in many states, such as California, Texas, Florida, Arizona and more.
Since IRS tax law is federal law (a practitioner must only be licensed as an attorney in one state to practice federal tax law) and the credential is so coveted, that many attorneys will seek out licensure in another state that offers the exam, just so they can sit for the exam, and become a board-certified specialist (the exam requires significant tax experience, education and recommendations from attorneys and judges).
*The credential requires several continuing education classes in tax law every 3-years.
Is the Attorney Dually-Licensed in Law and Tax?
When it comes to offshore voluntary disclosure, the submission contains both tax and legal components. The most experienced attorneys in this area of law are dually-licensed as either an Attorney/Enrolled Agent, or Attorney/CPA. This helps to secure the attorney-client privilege and serves to protect the client confidentiality, which can easily be broken when the attorney relies upon Kovel.
While not all CPAs practice in tax, the EA credential focuses exclusively in tax.
It requires 72 hours of continuing education courses every 3-years.
How Many Offshore Disclosures Has the Attorney Prepared?
This is a crucial question.
They say it takes 10,000 hours to master a skill. We will tell you, NO ONE ever masters tax law. But, if your attorney has handled several hundred streamlined cases and offshore voluntary disclosure program submissions, you will be in good hands. When pressed, if the OVDP lawyers you are interviewing respond to this question with a "a good amount," "a few dozen," or "many" – but refuse to provide you a solid number or range – it means they are probably not as experienced as they want you to believe.
We Specialize in Streamlined & Offshore Voluntary Disclosure
We specialize exclusively in international tax, and specifically IRS offshore disclosure.
Golding & Golding has successfully represented clients in more than 1,000 streamlined and voluntary offshore disclosure submissions nationwide and in over 70-different countries. Our firm has represented thousands of individuals and businesses with international tax problems.
Golding & Golding is the "go-to" firm for other Attorneys, CPAs, Enrolled Agents, Accountants, and Financial Professionals across the globe.
We are the "go-to" firm for other Attorneys, CPAs, Enrolled Agents, Accountants and Financial Professionals worldwide.
Less than 1% of Tax Attorneys Nationwide Are Certified Specialists
Our lead attorney is one of less than 350 Attorneys (out of more than 200,000 practicing California Attorneys) to earn the Certified Tax Law Specialist credential. The credential is awarded to less than 1% of Attorneys.
Recent Case Highlights
8-figure disclosure that spanned 7 countries.

High-net-worth client to facilitate a complex expatriation with offshore disclosure.

Overseas family with bringing multiple businesses & personal investments into U.S. tax and offshore compliance.

Took over a case from a small firm that unsuccessfully submitted multiple clients to IRS Offshore Disclosure.

Successfully completed several recent disclosures for clients with assets ranging from $50,000 – $7,000,000+.
How to Hire Experienced Offshore Counsel?
Generally, experienced attorneys in this field will have the following credentials/experience:
Board Certified Tax Law Specialist credential
Master's of Tax Law (LL.M.)
Dually Licensed as an EA (Enrolled Agent) or CPA
20-years experience as a practicing attorney
Extensive litigation, high-stakes audit and trial experience
Interested in Learning More about our Firm?
No matter where in the world you reside, our international tax team can get you IRS offshore compliant.
We specialize in FBAR and FATCA. Contact our firm today for assistance with getting compliant.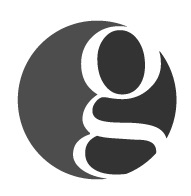 Latest posts by Board-Certified Tax Law Specialist (see all)